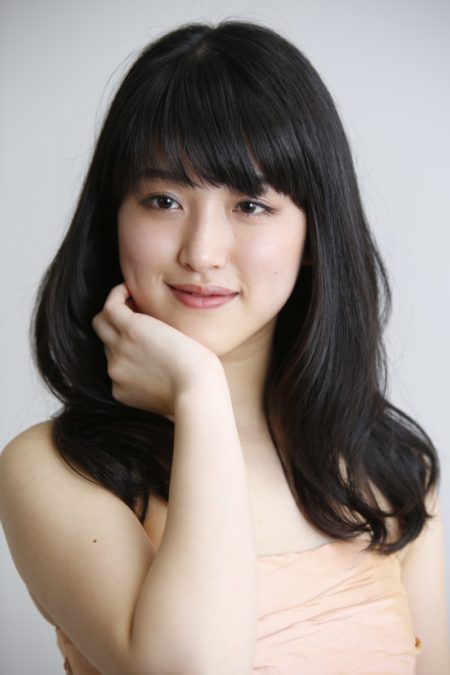 Orpheo Concert series with Soyono Eguro (Piano)
Sunday 16.02.2020, 15.00 clock
Soyono Eguro was born in Tokyo, Japan in 1996 and started playing the piano at the age of five. From 2014 to 2018 she studied at the Toho-Gakuen University of Music. She participated in several master classes.
She is a laureate at international piano competitions … 1st prize at the JSBach Competition (Tokyo, 2015), 3rd prize at the 12th Medenus Piano Festival (Rösrath, 2019), 1st prize at the 1st International Amadeus Piano Competition (Italy, 2019), 1st Prize and the special prize for the best interpretation of a romantic work at the 8th International Competition "Citta di Penne" (Italy, 2019). Since 2018 she has been studying for a master's degree with Professor Andreas Frölich at the Cologne University of Music and Dance.
Program
W.A.Mozart: Sonate B-Dur KV 281
Krzysztof Meyer: Bagatelle für Klavier
F.Chopin: Nocturne Des-Dur Op.27/2
W.A.Mozart: Sechs Variationen F-Dur über die Arie "Salve tu, Domine" KV 398
Pause
W.A.Mozart: Fantasie c-Moll KV 475
W.A.Mozart: Sonate D-Dur KV 576
F.Mendelssohn: Variations sérieuses d-Moll Op.54
Registration
Sekretariat Euriade e.V. (DE)
Frau Danuta Nickchen
THEATER KERKRADE, Theaterplein 30, 6461 DR Kerkrade 
Reception from an hour earlier in HuB. Kerkrade.