Orpheo concert series with Misora Ozaki (piano)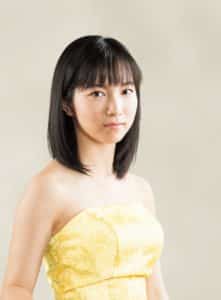 Sunday, April 24th, 2022, 4 p.m.
1st prize winner – Mozarte Int. Piano Competition Aachen 2019 and Int. Beethoven Competition Bonn 2019
Misora started playing the piano at the age of four. She has won numerous competitions. At the 40th PTNA piano competition, she won the Grand Prix in 2016 (Japan). In 2019 she received the
1st prize and the audience award at the 15th MozARTe International Piano Competition in Aachen (Germany). Misora released her first CD album "MISORA" on King Records in March 2017, and she is currently studying with Prof. Antti Siirala at the University of Music and Drama in Munich.
Program
Pyotr Ilyich Chaikovsky
Two Pieces (Nocturne and Humoresque) Op. 10
Claude Debussy
estampes
Robert Schumann
Piano Sonata No.3 in F minor Op. 14
Registration
Sekretariat Euriade e.V. (DE)
Frau Danuta Nickchen
THEATER KERKRADE, Theaterplein 30, 6461 DR Kerkrade 
Reception from an hour earlier in HuB. Kerkrade.