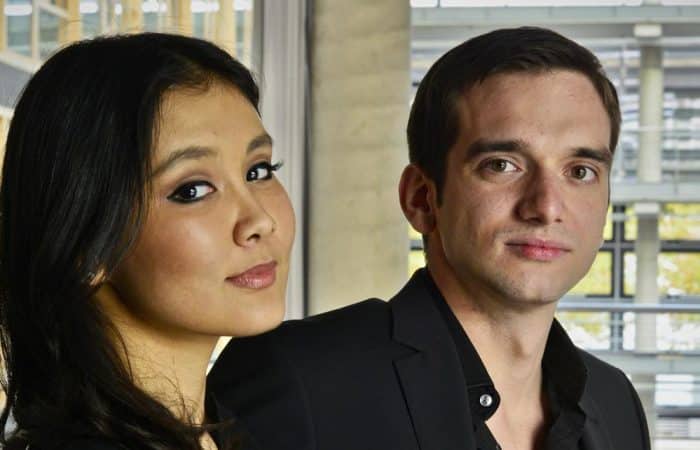 Orpheo Concert series with Devion Duo (Violin / Accordeon)
Sunday 02.06.2019, 15.00 clock
The Devion Duo was founded in 2014. The young musicians received awards from the Hannover region and are sponsored by Yehudi Menuhin Live Music Now.
Elisabeth Gebhardt (* 1993) began to play the violin at the age of five. She is studying u.A. with Friedemann Eichhorn and attended master classes regularly. In recent years she has been successful in several international and national competitions. Since the age of thirteen she regularly plays as a soloist with renowned orchestras
Nemanja Lukic was born in 1989 in Loznica (Serbia) and began his musical education at the age of eight with accordion. He was a student at the National Music Academy of Ukraine in Kiev and at the College of Music, Theater and Media in Hanover. In addition to his solo studies, he is dedicated to the chamber music and the interpretation of contemporary works and he is a member of the Accordion Quartet Tessares and the Devion Duo.
Programm
Tomaso Albinoni
Sonate for Violin and Bass
Astor Piazzolla 
"Histoire du tango"
"Suite  del Ángel"
Registration
Sekretariat Euriade e.V. (DE)
Frau Danuta Nickchen
NEW!
The ORPHEO concert series will start in the new season in the
THEATER KERKRADE, Theaterplein 30, 6461 DR Kerkrade
occur.
Reception from an hour earlier in HuB. Kerkrade.