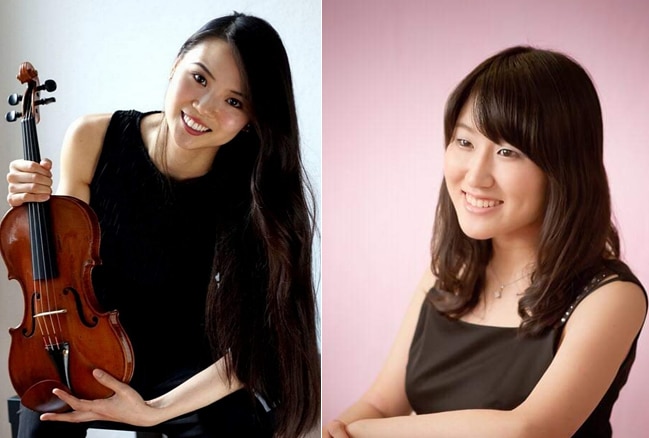 Orpheo concertserie with Amane Horie (Violin) & Ayaka Shigeno (Piano)
Thursday 3.07.2022, 14.00 o'clock
Amane Horie was born in Japan and had his first solo performances at the age of 11 years. After studying at the Tokyo College of Music, she completed her Master's Degree Instrumental Soloist at the Berlin University of the Arts. Her education completed her with several master classes. She is a prizewinner in many national and international competitions. After a successful audition, she joined the renowned Stuttgart Chamber Orchestra in January 2019 in her new permanent position.
–
Japanese pianist Ayaka Shigeno began playing the piano at the age of five. In 2004, she was taken to the Yehudi Menuhin School in the UK. After graduation, she came to Berlin to study at the University of the Arts. In 2017, she successfully completed there. She was awarded international prizes.
Ayaka Shigeno has performed as a soloist as well as a chamber musician in large concert halls such as the Concertgebouw (Netherlands) and the Wigmore Hall (UK).
Program
Wolfgang Amadeus Mozart
Sonate in B-Dur KV454 für/voor Geige und Klavier/viool en piano
Edvard Grieg
Sonate Nr.3 in c-Moll Op. 45 für/voor Geige und Klavier/viool en piano
Ludwig van Beethoven
Sonate Nr. 9 in A-Dur Op. 47 "Kreutzer" für/voor Geige und Klavier/viool en piano
Registration
Sekretariat Euriade e.V. (DE)
Frau Danuta Nickchen
THEATER KERKRADE, Theaterplein 30, 6461 DR Kerkrade 
Reception from an hour earlier in HuB. Kerkrade.