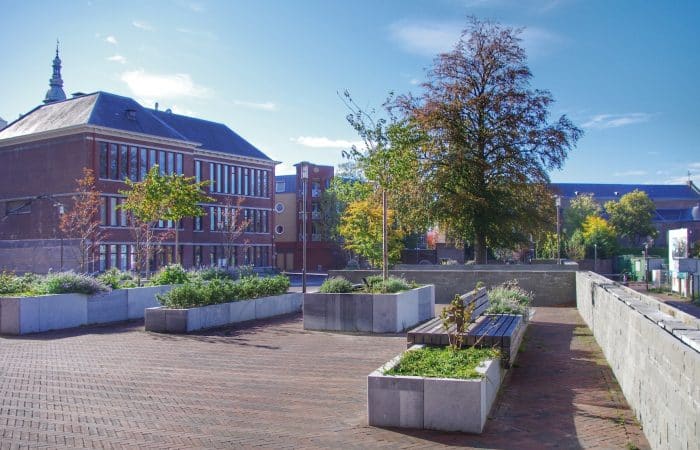 Invitation: Opening of Martin Buberplein and unveiling of the artwork IECH en DOE
Friday 23.11.2018, 15.00 h
The newly designed Martin Buberplein is located immediately behind the Kerkrader Rathaus and is thought of as a place of silence.
A place of silent meeting of people who want to talk in peace, who just sit down, read, think … like … against the rush, the stress of the time …!
The Martin Buberplein is part of the renovation of the city center and is located next to HuB Kerkrade, our cultural center.
programma
Vanaf 14.45 uur
"Phage", youth band of the music and dance school Kerkrade
15.00 uur
Opening of the square by Mayor Jos Som
15.10 uur
Martin Buber and Martin Buberplein (square) "nomen est omen": a reflection on the importance of the square in the middle of the city, Werner Janssen of the Euriade
15:25 uur
Unveiling of the artwork ICH en DOE by mayor Jos Som together with Markus from the art workshop Archigraphus
15.40 uur
Thoughts of Paul van Vliet, Martin Buber Plaque Bearer 2018
15.50 uur
Jodsedank by Werner Janssen and Harry Scheilen
16.00 uur
Musical ending with "Phage"
Anmeldung
bis zum 20. Nov.