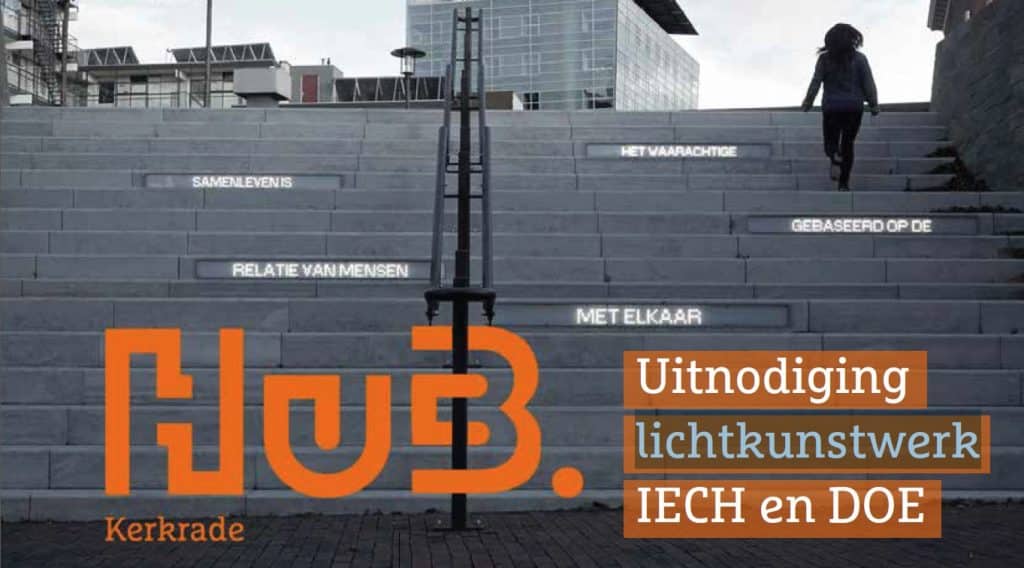 Inauguration of the digital light art "IECH en DOE" with Father Shay Cullen
Aan het Martin Buberplein is bij de trappenpartij een lichtkunstwerk gerealiseerd door Diana Ramaekers van Light & Space uit Kerkrade. Het kunstwerk biedt de mogelijk tot
het presenteren van teksten.
Werner Janssen van Stichting Euriade zorgde voor de teksten van Martin Buber.
Martin Buberplein
direct achter het raadhuis
Zaterdag 18 november 2017
om 15.00 uur
Aanmelden voor de onthulling kan per mail aan patrick.ypelaar@kerkrade.nl of
telefonisch via 045 – 567 66 26. 
Graag aanmelden vóór 12 november 2017.