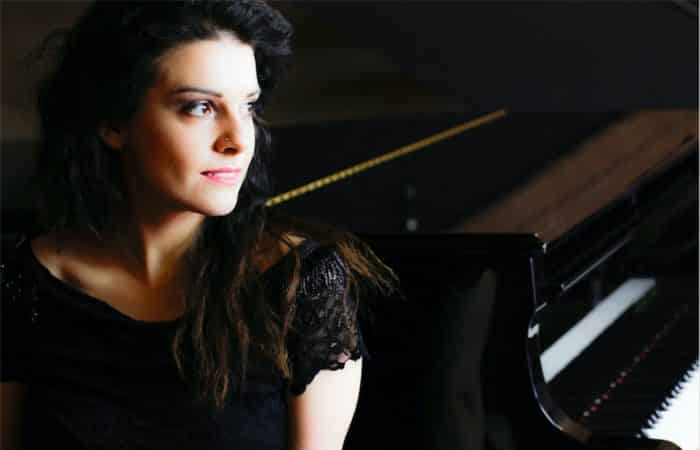 Orpheo concert series with Ilaria Loatelli (piano)
Sunday, July 3th, 2022, 3.30 p.m.
Ilaria Loatelli began studying piano at the Verona Conservatory at the age of six and did her master's with distinction. She was the best graduate of 2013.
At the age of nine, she played with many orchestras. Today across Europe, China, the U.S.A., Australia and Switzerland. She is the artistic director of the national competition "Scuole in Musica" and the "Làszlò Spezzafferi" award for young Italian musicians. She heads the Music Academy in Verona for musically gifted children. In addition, artistic director of the concert season in Verona.
program
Johann Sebastian Bach
Toccata in min. BWV 911
Robert Schuman
Sonata No. 2
As fast as possible
Andantino
Scherzo. Very quick and marked
Rondo. Presto
Toccata Op. 7
Johannes Brahms
Intermezzi Op. 117
Andante moderato
Andante non troppo e con molta espressione
Andante con moto
Variazioni su un tema di Paganini Op. 35, I libro
Maurice Ravel
Alborada del gracioso
Toccata
Registration
Sekretariat Euriade e.V. (DE)
Frau Danuta Nickchen
THEATER KERKRADE, Theaterplein 30, 6461 DR Kerkrade 
Reception from an hour earlier in HuB. Kerkrade.