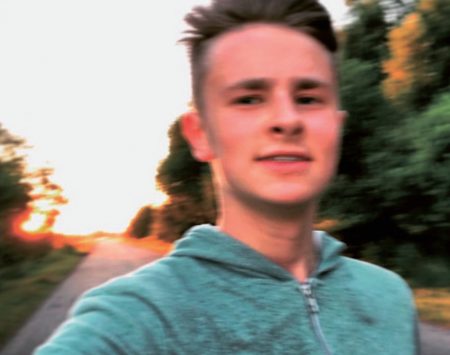 New moral leadership. Student's visions on our planet.
Because there is no planet B …
Friday, November 8, 2019, 12 o'clock sharp
HuB. Kerkrade & Martin Buberplein, Kerkrade NL
1st Euregional 'Youth in Dialogue' gathering
of students and stakeholders.
Discussions, music and more …
OUR EARTH! She calls on us! What is OUR ANSWER?
How do we protect, cherish, nurture our earth?
Young people meet with their peers, with politicians, entrepreneurs, artists for a discussion about our earth, our environment, its meaning, its protection …
In doing so, however, they should also ask themselves what they can take responsibility for, should, must …
UNSERE ERDE! Sie ruft uns auf! Was ist UNSERE ANTWORT?
Wie schützen, hegen, pflegen wir unsere Erde?
Junge Menschen treffen sich mit Gleichaltrigern, mit Politikern, Unternehmern, Künstlern zu einem Gespräch über unsere Erde, unsere Umwelt, ihre Bedeutung, ihren Schutz … Dabei sollten sie sich aber auch fragen, wofür sie selber Verantwortung übernehmen können, sollten, müssen …
ONZE AARDE! Ze doet een beroep op ons! Wat is ONS ANTWOORD?
Hoe beschermen, koesteren en verzorgen we onze aarde?
Jongeren ontmoeten leeftijdgenoten, politici, ondernemers, kunstenaars voor een gesprek over onze aarde, ons milieu, de betekenis ervan en de bescherming …
Daarbij moeten ze echter ook nadenken wat ze zelf willen doen en waar ze verantwoordelijkheid voor kunnen en moeten nemen …
Timetable
12:00-13:00 hrs. Welcome HuB. Kerkrade
13:00-13:30 hrs.Performance M.Buberplein
13:30-15:00 hrs. Discussions HuB.Theater
15:00-16:00 hrs. Music
Zeitablauf
12.00-13.00 Uhr Empfang HuB.Kerkrade
13.00-13.30 UhrPerformance M. Buberplein
13.30-15.00 Uhr Gespräche HuB.Theater
15.00-16.00 Uhr Musik
Tijdschema
12.00-13.00 uurOntvangst HuB.Kerkrade
13.00-13.15 uurPerformance M.Buberplein
13.30-15.00 uurGesprekken HuB.Theater
15.00-16.00 uurMuziek
Moderation
Werner Janssen, Director/Intendant Euriade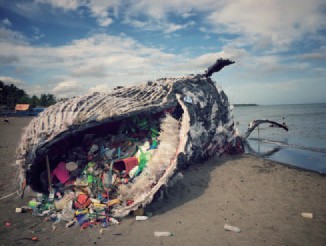 A dead whale made entirely of plastic waste. The 'Dead Whale' image is a property of Dentsu Jayme Syfu and Greenpeace.
Copyright: © 2019 Dentsu Jayme SyfuOUR
En toen was ze er plotseling,
de aarde
met haar klaterende, stromende water,
met haar kristallen beekjes,
haar blauwe meren en golvende zeeën,
haar geurende luchten,
haar stralend schijnende licht …

En er kwam op haar
het dier …
kruipend, rennend, op en neer vliegend, zingend,
nestelend in het lover van de bomen …

De grond droeg ieder jaar
nieuwe gewassen …

En toen opeens ook op deze aarde
een mens!

Hij dronk van je water,
ademde je lucht,
zag zichzelf en zijn omgeving
in jouw licht, voelde
zijn macht!

Mens!
Koester en verzorg haar, ons aller aarde!
Ze is een geschenk voor ons.
Laat ons haar in stand houden
voor onze kinderen,
maar ook voor de vogels,
de blauwe rivieren,
het morgenlicht en de avondschemering,
de kersen in de boom,
de glinsterende gletsjer
de zuivere lucht,
die ONS allen ademen, leven
laat …
An Euriade project in collaboration with Förderkreis Deutsch-Niederländisches Jugendwerk, supported by the city of Kerkrade (NL) and the State Government of NRW (D).